• anti ageing • antioxidant • chlorella • collagen • healthy skin • recipe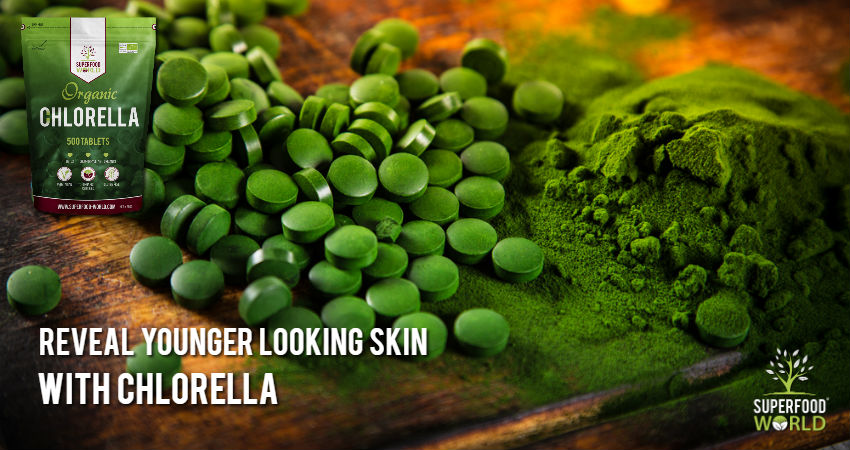 Expensive anti-ageing products aren't the only key to younger looking skin. Nutrient and antioxidant rich superfoods like Chlorella can help improve the elasticity, smoothness and plumpness of skin for a natural, radiant glow. What is Chlorella? Chlorella is a freshwater green algae similar to Spirulina, and a natural health food supplement with the power to do great things. While it's probably one of the oldest organisms on the planet, we've only been aware of its benefits as a natural food supplement for the last hundred years or so. During World War I, many countries were searching for alternative and sustainable...
---
• anti-ageing • antioxidants • Ashwagandha • healthy skin • organic • superfood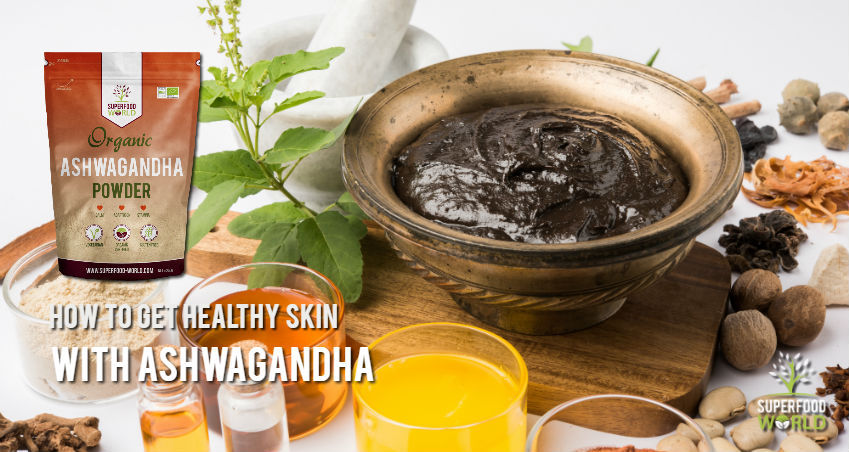 From acne breakouts to fine lines and wrinkles, there are plenty of reasons our skin might not be looking its best. But before you reach for those expensive skin creams, take a look at ashwagandha. Most commonly known for its energy-boosting properties, this Asian superfood has been shown to help improve a huge number of common skin ailments. In this guide, we show you how to get healthy skin with ashwagandha.   Ashwagandha and skin health Abundant in immune boosting, antioxidant, anti-inflammatory, and anti-stress properties, ashwagandha offer a huge number of unique health benefits. So it's no surprise that this...