• Ashwagandha • Baobab • Cacao • Mindfulness • stress • turmeric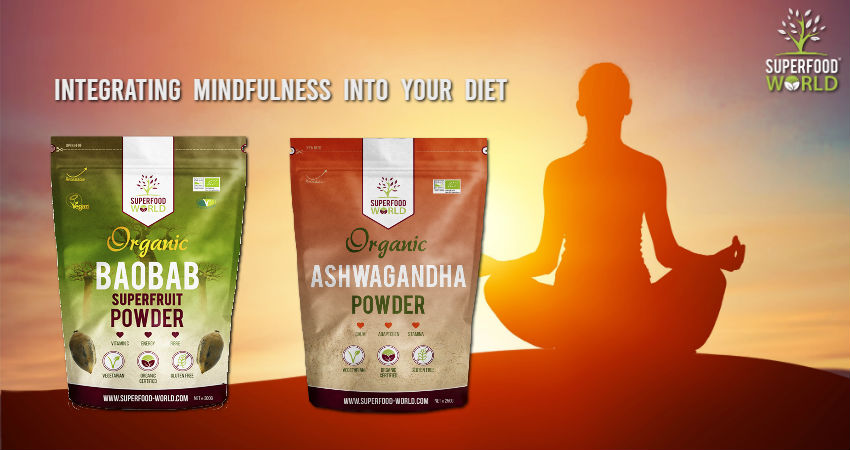 Mindfulness is a basic human ability we all naturally possess. It simply refers to the state of being conscious or more aware of what you're doing, what you're thinking and how you're feeling. Unfortunately, due to our jobs, personal lives and daily stress, we tend to rush through the day, without paying attention to the details anymore – without being mindful enough. This very same behaviour reflects in our eating habits and daily diets. And most people forget to give much thought to what they eat, due to their busy schedules, thereby consuming food that is bad for them...
---
• Ashwagandha • Baobab • Diet • Mental Health • Mindfulness • Turmeric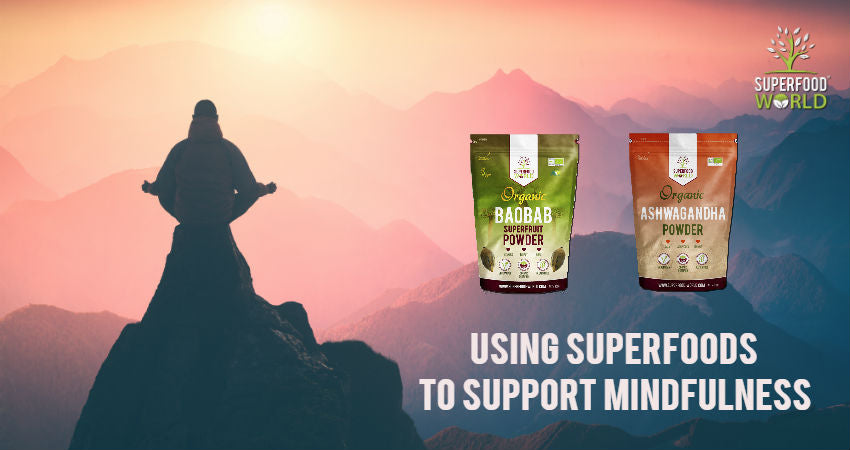 Mindfulness is an ability we all possess within ourselves and can be greatly beneficial for everyone when used correctly. Caring about what you eat is also part of the training for this essential skill. Here is how superfoods can support mindfulness and improve your mental health.   What is mindfulness?   With so much happening at work or in our personal lives, we tend to rush through the day without giving it much thought. It is easy for many of us to take moments for granted and pay less attention to our surroundings than we should. Consequently, this can...