• Energy • energy food • Maca • Maca for energy • stamina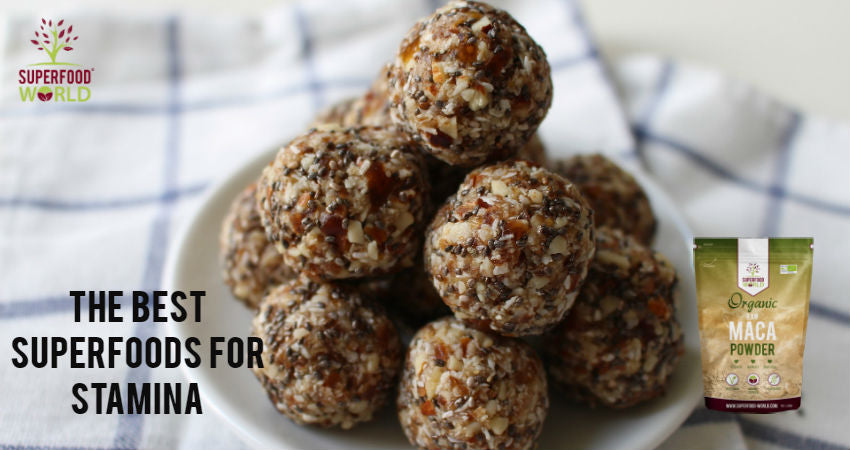 Superfoods are used by a variety of people to boost their energy levels and recover from an intense workout session. So whether you're training for a marathon, recovering from a muscle injury or just need a boost of energy to keep up with your daily routine, we've done the hard work for you and found the best superfoods for stamina and explained how to use them.   Dates Rich in various nutrients, fibre, and antioxidants, dates are popular throughout the world and are often consumed as dried fruit. Dates come from the date palm tree and are jam-packed with...
---
• boost your energy with Maca • maca • maca ashwaganda • maca for energy • maca powder • raw maca powder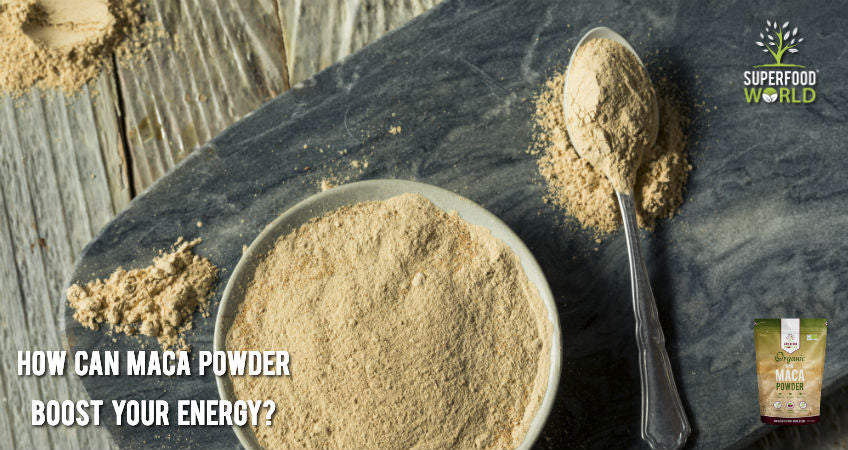 Organic Maca powder has many potential health benefits, including reducing stress and anxiety, balancing hormone levels, especially in menopausal women, boosting brain function, and increasing energy levels, vitality and endurance. The superfood Maca is an adaptogen which helps to reduce inflammation and can enhance the body's ability to cope with stress, fatigue and it can help to revitalise the body when it needs more energy; for example, during exercise and in the recovery period. Read on to find out how Maca powder can boost your energy during a workout.   Where does Maca powder come from?   Maca's energy-boosting...