• almonds • cacao nibs • ceylon • cinnamon • maca • maple syrup • oats • recipe • recipes • walnuts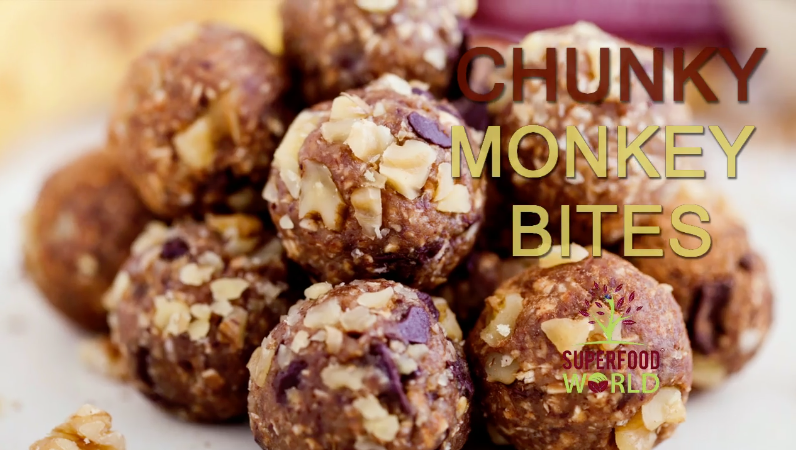 Ingredients: Servings: 2 Preparation Time: 5 minutes 1 cup oats ½ cup walnuts ¼ cup almond butter 50g dark chocolate chunks or Superfood World Cacao Nibs 1 small ripe banana, mashed 2 tbsp. maple syrup 1 tbsp Superfood World Maca Powder Coating Superfood World Ceylon Cinnamon Powder for sprinkling ½ cup chopped walnuts Instructions 1. Put the oats, walnuts, almond butter, banana, maple syrup and Superfood World Maca Powder into a food processor and process. Add in the chocolate chunks and pulse a couple of times. 2. Remove the mixture from the food processor and place into a bowl. Roll...
---
• ashwagandha • dates • honey • recipe • recipes • snack • squares • walnuts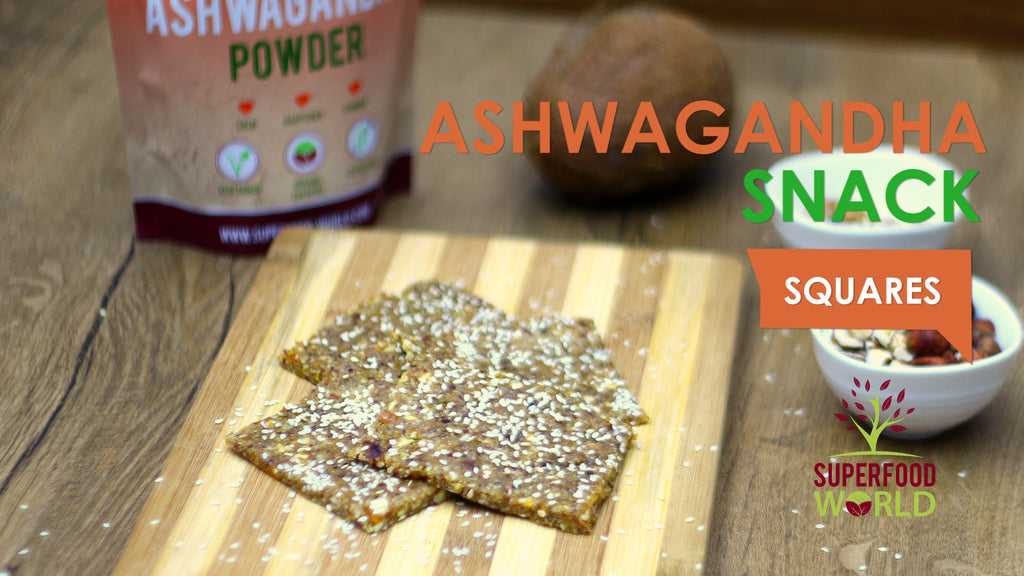 These are tasty little Ashwagandha snacks to have between meals, or if you are travelling to work and have forgotten to eat breakfast! Full of nuts and dried fruit and healthy other ingredients, there is no need to worry about unrefined sugar or hidden 'nasties'! Feel free to double the ingredients to make a larger tray next time! Ingredients: Servings: 8 Preparation Time: 5 minutes 4 dried dates 2 dried apricots 2tbsp raw honey 8 hazelnuts 8 walnut halves 8 cashews 2tbsp shredded coconut 1tbsp Superfood World Organic Ashwagandha Powder 1tbsp vanilla extract Pinch of Himalayan salt 1tsp sesame seeds...